If you love playing Farm Town, then the odds are good that at some point you found yourself searching for Farm Town "cheats" to level up faster. While cheat codes for this game are not an option, there are some…
Keep reading »
Browse Topics in Social Networking Games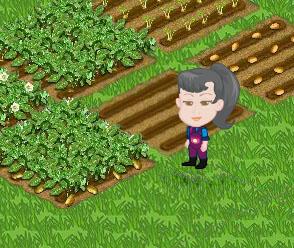 Playing Social Networking Games
If you enjoy hanging out on the Internet, then you'll love to explore Social Networking Games. With so much to do online, it can be daunting and confusing to learn how to play along with this new classification of social gaming. With a little help, you'll be jumping right in and earning points, ascending through the levels and rising to the top of the charts.
What Games Can You Play?
Social networking games are a great way to spend your time online, and since they are made with social networking in mind, this means that you can actually engage other people while playing. It's a lot of fun when you can play games online while challenging your friends, family and coworkers. Here are a few of the games you might check out:
Restaurant City Game
Second Life
Elf Yourself
These games are not only fun, but many of them will test your skills and knowledge in an almost real situation, such as farming, cooking and running a fast-paced restaurant. Some of these games are also played in real time, meaning that the clock keeps ticking while you're away doing other things, and the whole thing continues on without any effort from you. These social networking games can be highly addictive, so make sure that you've got a system in place to keep your game play time in check!
Take your social networking experience to the next level and learn what else you can do besides send email and chat with your friends. There's a whole new kind of good time waiting for you.