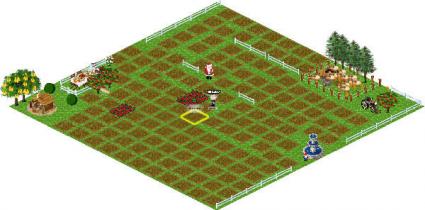 If you are a Farm Town game enthusiast, then the odds are good that at some point you found yourself searching for Farm Town cheat codes. While cheat codes for this game are not easy to find, there are occasionally a few available on websites and forums that offer tips and tricks.
Why Cheat on Farm Town?
Farm Town is an online community game that became wildly popular when a large majority of users started playing this game on Facebook. There are certain aspects to the game that encourage players to seek out shortcuts and tricks that might help them advance faster.
Why Find Farm Town Cheat Codes?
While Farm Town cheat codes are nearly impossible to find online, that doesn't stop a very large number of players from searching for them. Why do so many players want codes that will help them cheat at Farm Town?
It has real-time game play, which means that when players finish all of their farming tasks, they need to wait for their crops to grow. That wait is in real hours and days, not in fictional game time.
Some players are not computer savvy and have difficulty figuring out all of the features of the game or things that you can do when you're playing.
Learning a new game like this one takes some time, and many new players don't have the patience to learn how you can advance up the levels quickly.
A few players get very frustrated at the low rate that they level up, and seeing so many other players advance quickly drives many lower-level players to seek out alternative "cheat" methods to advance up through the Farm Town levels.
It's easy to see why so many Farm Town players want to find some kind of advantage in this popular Facebook online game.
Finding Farm Town Tricks and Cheats
If you're one of the many players who are looking for effective Farm Town cheat codes, you've come to the right place. You won't find specific cheat codes in this article because they are usually fixed just as fast as people publish them. However, a more useful resource for tips, tricks and codes are the websites that provide constant updates for them. The following websites are the best online sources for the latest tricks and cheat codes that you can use to level much more quickly on Farm Town.
Final Words
Whether you're just a casual player or an avid connoisseur of all things Farm Town, finding tricks and cheats for this very popular online game is not easy. The best approach is to select one or two of the resources provided above and then check back often for the latest techniques provided by either the blogger or forum users. If you discover your own tricks, don't forget to submit them so others can advance more quickly too!