Free Pretty Blog Templates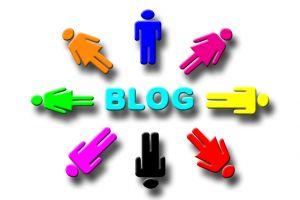 Whether you are creating a blog for personal or business purposes, you might be interested in looking at some of the free, pretty blog templates that are featured on various online blog development sites.
Pretty Blog Templates for Business
If you are creating a business on a shoestring budget, a free blog template can save you a considerable amount of time and money. Some people are artistically talented, and can create their own beautiful graphics for their blog. However, if you are are not particularly skilled at graphic design, there's no need to worry. The web is filled with a large number of free, pretty blog templates.
The great thing about using a blog for your business is that you can sell your product without making it look like you are selling. By writing regular, informative blogs about your product, you can attract followers, who may eventually become customers. Additionally, an informative blog will improve your Google rankings. For years, people have been using the phrase "content is king." If you have great content, your ranking will be higher and more people will visit your page. More visitors means more customers.
Aside from having great content, your blog will be more popular if it is aesthetically pleasing. This is why a pretty blog template is a great idea for your business. Beautifully written words combined with a beautiful template might inspire people to follow your blog for one simple reason - they enjoy looking at it. While this may sound far fetched, many articles have been written about the way that different colors influence people's purchase decisions. If an attractive blog template uses a pleasing combination of background and font color, it can be very beneficial for your business.
Products that Benefit from Pretty Marketing Techniques
While using a pretty blog template might be great for your business, it is more effective for certain types of products. These include:
Makeup
Perfume
Homemade beauty products
Jewelry
Floral arrangements
Romance novels
If possible, try to find blog templates with background and font colors that are similar to, and at least blend with, the color of your products. This is especially important if you are posting photographs. Additionally, you should keep in mind that there are varying degrees of what is considered pretty, and certain pretty templates might not be appropriate for specific types of businesses. For example, this pink, Pretty Roses blog template is perfect for a whimsical type of blog. If you are blogging about perfume or makeup, the pink color speaks for itself. Also, if you've written a chick-lit novel, the chick at the top of the page is a perfect way to get your message across.
A poet might want to use this beautiful floral theme template to blog about his or her work, and show examples of poetry. On the other hand, these types of templates would not be suitable for a law office or business service. However, some of the free templates on BTemplates are perfect. While they are attractive, they use deeper color patterns, which are associated with being more serious. This page has a wide variety of pretty blog templates that are suitable for serious businesses.
Free Pretty Blog Templates for Personal Blogs
Not all blogs are about business. In fact, blogs are the equivalent of the diaries and journals of the past century. If your blog template is aesthetically pleasing, it can lift your mood and make you want to write. When you're by yourself , your blog can be a welcome connection to the outside world. Make it an attractive place to visit, and you will have lots of company.