How to Measure Social Media Engagement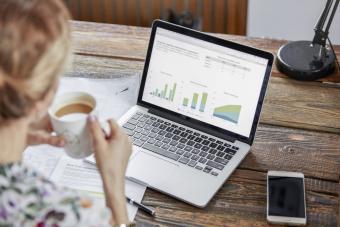 Many businesses of all sizes use social media and the numbers continue to grow. If you are not tracking your engagement, your social media plan may not be doing as well as you'd like.
Social Media Engagement Defined
Before you begin tracking your engagement, it's helpful to understand commonly used terms.
Engagement
Engagement rate refers to how much audiences are interacting with your posts. The rate covers the number of likes, comments, shares and click-throughs your posts received and divides this by the total number of people who viewed your posts. A high engagement rate indicates people feel motivated enough to interact with your content.
Reach
Reach covers how many people actually saw your post. There are two main types of reach.
Organic reach refers to the number of people who were shown your content naturally. High organic reach means you most likely have compelling content.
Paid reach refers to when you pay to have your content shown in front of users. This is called a "boost" on Facebook and "promoted tweets" on Twitter. Poor paid reach means you should review your targeting strategy.
When a post achieves remarkably high reach, it is said to have "gone viral." You should examine these posts to replicate their success.
Tracking Engagement
There are several ways to track engagement. Most major social media platforms provide this data to you for free in your account dashboard.
Likes, Shares and Comments
These are three of the main types of social media engagement you should be monitoring.
Look at the number of likes you've received over time to review trends. Take a series of posts from a time frame, such as 30 days, and compare the number of likes for each post. Posts with the highest and lowest likes should be reviewed for content.
Shares, like retweets on Twitter, indicate people liked your post enough to forward it along to their friends and followers. You should review it in the same manner as likes to see what was different with posts that were shared the most.
Review the number of comments each post received. Look also at the quality of the comments. Are they mostly positive or negative? What posts provoked the most interactions and why?
Post Clicks
If you receive a high number of clicks on a post, this means you are getting people to visit your site. However, don't get excited if you have a high rate just yet. Using Google Analytics, review how long people stayed on your actual website. A high click rate with a high bounce rate means they came and left.
Audience Growth
By looking at your followers over a set time period using a graph, you can see how quickly your account is growing. It can also reveal if people are unliking or unfollowing your account and consequently if you need to take steps to correct this. You also will want to review the rate of new followers to see how often you are inspiring new fans to like your account.
Organic Traffic
How are people getting to your site? If you use Google Analytics, you can see the percentage of people coming to you from social media accounts versus other types of websites. If your social media numbers are weak, this means you are not doing a good job encouraging them to visit your website, which for many businesses is where actual sales are made.
Paid Traffic
If you are using paid advertising options, you can review how many clicks your ad received and how many converted to buyers. If you are receiving little interest, you should review your targeting and keywords, increase your budget, or modify your ads. You should also consider doing A/B split testing if your ads are not doing well. If your ads continue to perform poorly, they may not be a good return on investment for you.
Tools for Tracking Metrics
Most major social media platforms have their own free dashboards you can use to gather data. If you are looking for more robust tools, some of the most popular include:
Hootsuite empowers you to review your analytics and monitor your postings. They offer training as well to help novice social media managers. Hootsuite works with 35 major social media platforms including Facebook, Instagram, YouTube, and Twitter.
Buffer is similar to Hootsuite, providing social media analytics with a different graphical interface. Buffer works with Facebook, Instagram, Twitter, LinkedIn, Pinterest and Google+.
Zoho Social lets you post and track data for Facebook, LinkedIn, Google+, Twitter and Instagram. You can also integrate with other Zoho products like their CRM if you want to further manage customer relationships.
Review Your Engagement
Social media is about more than just posting pictures and videos. If you're a business, learning how to track your engagement to grow your business will bring the best return on investment.